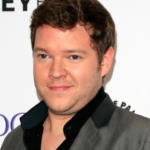 Harry Ford – The Audio Shakespeare Pronunciation app is an invaluable resource. It takes the guesswork out of preparation when working on a play.  Therefore empowering any actor to say all the words on stage with ease and personal ownership. I look forward to any time spent with Shakespeare because it means I get to spend more time with this fantastically thorough app.
Romeo and Juliet, Mercutio (Classic Stage Company, NYC), Code Black (CBS), Series Regular
Harry Ford began his acting career in middle school and attended high school at Memphis University School in Memphis. He received his bachelor's degree in fine arts in theater with an emphasis in acting from Southern Methodist University's Meadows School of the Arts, and a master's degree in fine arts in acting at New York University's Tisch School of the Arts. Currently, Ford resides in Los Angeles and New York City.